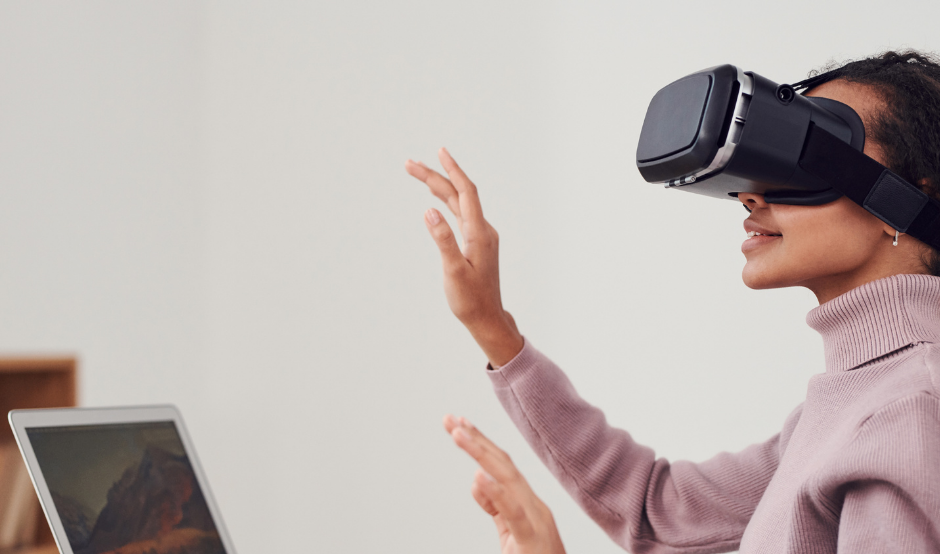 Bob-UK - Winner of the Nesta CareerTech Challenge and £120,000 Prize
We are so excited and proud to be named the winner of the Nesta CareerTech Challenge after entering Bob-UK – the AI-driven careers advice platform!
As one of 20 solutions to be shortlisted, ACH and Bayes Impact were awarded a £50,000 grant to develop and test Bob-UK. Now awarded the winners of the Nesta CareerTech Challenge and a generous £120,000, we are thrilled to implement and develop Bob-UK into the UK market to provide crucial, life-changing employment advice to people who need it most.
Originally developed by Bayes Impact in France, Bob is a free open-source AI-powered technology. We have partnered with Bayes Impact to bring Bob to the UK market. By leveraging ACH's expertise in providing in-person career advice and training to over 2,500 individuals annually, Bayes Impact will adapt Bob to the UK labour market, prototyping within an established careers provision. Bringing to you - Bob-UK. 
Our Chief Innovation Officer, Richard Thickpenny expressed – "Bob-UK provides an opportunity for ACH to provide an 'always on' careers service linked to a region's current job vacancies and skills shortages. It goes beyond traditional skills matching by exploiting AI designed by our staff teams to transform individuals' career plans and build in aspiration. For front-line support staff and careers coaches it is an essential tool ensuring their advice and guidance is linked to the immediate and future needs of their cities. Bob-UK forms part of our RefTech suite of digital solutions designed to transform refugee outcomes."
The CareerTech Challenge
CareerTech Challenge is an ambitious innovation programme led by Nesta and Nesta Challenges in partnership with the Department for Education. The programme focuses on stimulating new solutions for precarious workers, such as workers in low-paid, insecure work, susceptible to change, to upskill and retrain online, or access accurate data-driven information, advice, and guidance that helps them find work. We are proud to contribute and work towards a goal that relates to us and our #rethinkingrefugee campaign. 
How Bob-UK will help
Bob-UK is an automated AI technology that provides crucial, life-changing employment advice to people who need it, quickly, easily, and for free. Bob turns data from relevant sources into actionable career insights. It links the information provided by the individual with practical advice and concrete resources, making the information actionable and relevant to a person's situation.
Bob identifies the main barriers to employment, proposing a phased, progressive strategy, whilst being an unbiased, well-informed job counsellor, available anytime to help people navigate their job search. It allows people to adapt to sector change and understand the skills that are in demand.
To develop Bob, Bayes Impact worked with an expert in cognitive psychology to understand the mechanisms through which individuals turn a piece of information into action.
Research from Nesta shows "more than six million people in the UK are employed in occupations likely to change radically or disappear entirely by 2030. This trend is exacerbated by the Covid-19 pandemic, with changes felt more acutely by those already in low-paid, insecure work and disproportionately affecting women and BAME groups. Without urgent action, we risk widening existing inequalities and people being trapped in insecure, low-paid employment or forced out of work altogether."
At ACH we want to ensure no one is left behind, and that everyone has access to impartial, data-driven careers advice. To help individuals and those often isolated reach their ambitions, progress towards median salary positions, and integrate into their host society #rethinkingrefugee. Bob-UK will support this narrative by providing accessible and unbiased free career advice that will provide a clear direction and signposts to support.
Thank you, Nesta, Nesta Challenges, and The Department for Education for choosing Bob-UK to be the winner of the Nesta CareerTech Challenge and supporting us to stimulate new solutions for precarious workers.
Thank you also to our partners, Bayes Impact, for the opportunity to bring Bob to the UK market, supporting marginalised groups to easily access career advice and continue onto fulfilling careers.
Keep an eye on our social media and website for more exciting updates on Bob-UK.
ACH is passionate about ensuring everyone is given the chance to reach their ambitions and live an independent life in the UK. We have a variety of innovative and adaptive support programmes in place including the Migrant Business Support project and IEEDO project, to facilitate the provision of tailored support and bring individuals up to speed with the current job market. Visit our Blog & News page to find out more.