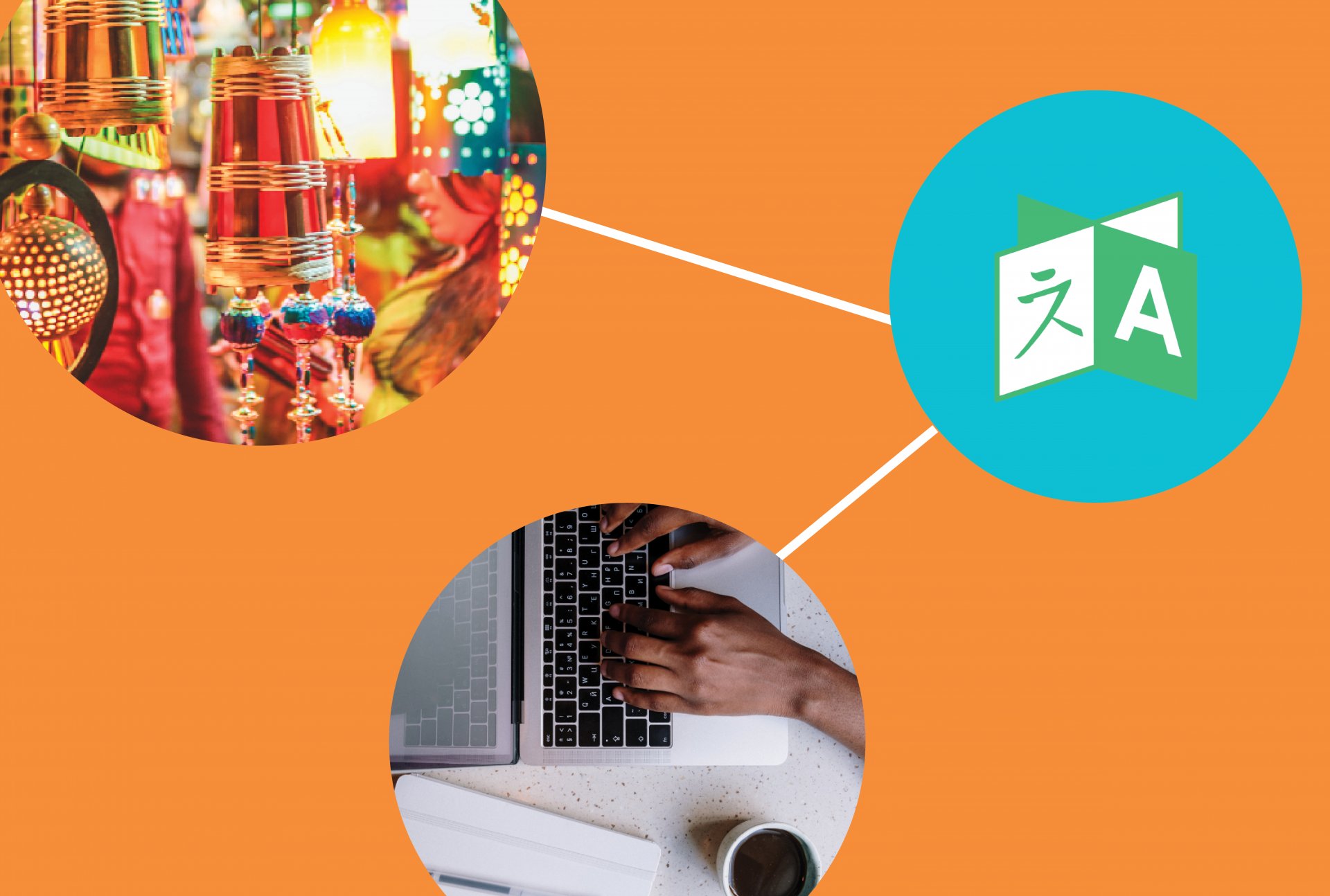 Migrant Entrepreneurship: Exploring the importance of language & culture
Migrant Entrepreneurship | Exploring the importance of language and culture, Tuesday 29th June on Zoom.
Migrant Entrepreneurship | Exploring the importance of language and culture, was an event organised by ACH, in collaboration with West of England Combined Authority and the University of Bristol.
Hosted by ACH, this event explored migrant entrepreneurship and the role language and culture play in this, a key factor to our recently launched Migrant Business Support project. An £1 million project, aiming to assist 500 migrant entrepreneurs in setting up or enhancing their existing businesses through personalised business support.
Scroll down to watch the video of our panelists fascinating insights.
About the event
Over the past ten years one of the largest flows of refugees has been from Arabic speaking countries such as Syria, Yemen, Sudan and Iraq as people flee war and persecution. Many bring with them significant skills, experience, networks and entrepreneurial talent, seeing enterprise as a route to autonomy.
In this event we heard from two leading business academics, Laila Kasem and Deema Refai and Yumello entrepreneur, Omar, to explore the barriers migrant entrepreneurs face and importantly, how these barriers can be overcome. At ACH we are keen to focus on social diversity through adjusted business support services that fit the journey and needs of diverse entrepreneurs.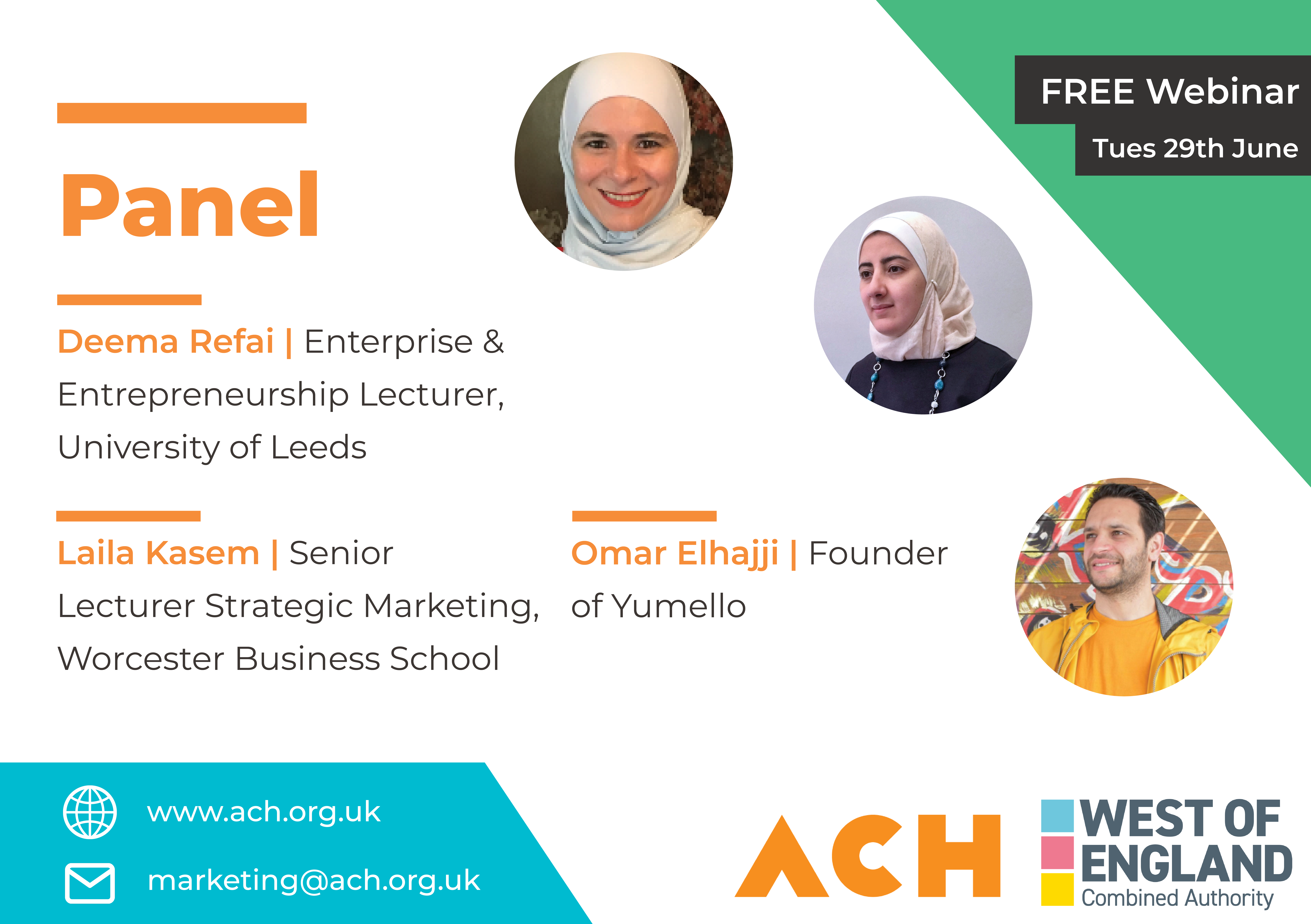 A massive thank you to our panel for their fascinating insights and to all that attended! Watch the event in our video below.
Know someone looking for business support or want to find out more? Please email julia.dixon-barrow@ach.org.uk
Migrant Business Support Project
This project has been part funded by the European Union Asylum, Migration and Integration Fund. Making management of migration flows more efficient across the European Union.