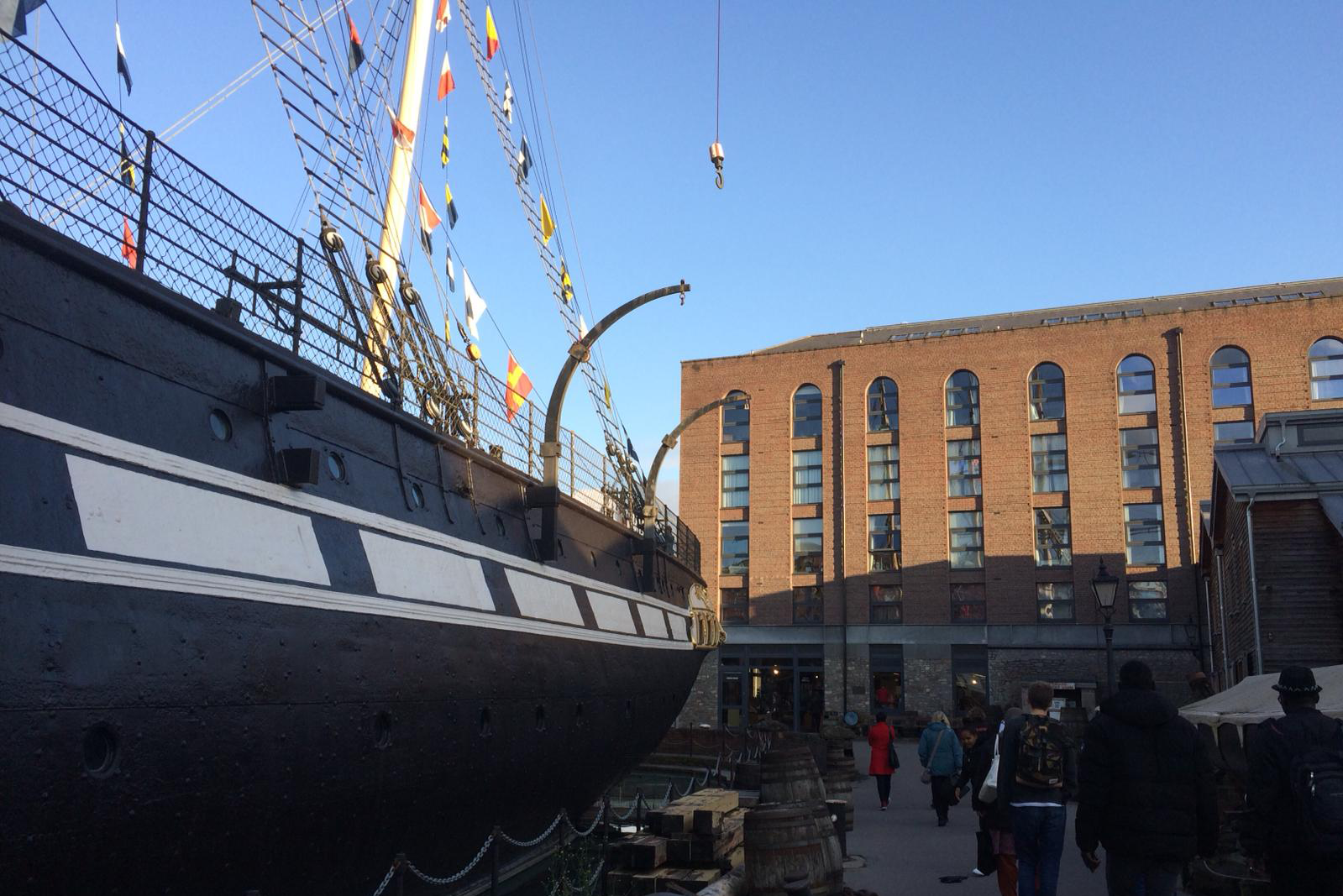 Voyages of the Imagination: A poetry workshop onboard the SS Great Britain
A poetry workshop onboard the SS Great Britain?
You might be thinking that this sounds like a bit of an odd combination. In actual fact, this connection with the past, travel and with the everyday life of the conditions onboard made it a perfect place to draw inspiration for creative endeavours. New places and experiences inspire new ways of thinking, creative sparks and poetic inspiration.
So what happened when we took some of our ESOL learners to a poetry workshop run by poet Saili? Our Support Worker Naomi tells us about their creative day. Read on to find out more…
This month, we were invited by the SS Great Britain to attend a workshop run by their poet-in-residence; Saili Katebe- also known as "The Blissful Nomad". As part of the Afrika Eye Festival, Saili spent a week on the SS Great Britain, drawing inspiration from the ship to create poetry and help people connect in new ways with the huge historic vessel.
We took a group of ESOL learners to the workshop. It felt special to be part of a diverse group with different nationalities, faith backgrounds, and ethnicities coming together on a ship which travelled much of the world. Saili encouraged us to use our imagination to conjure up sights, sounds and delicious smells in our minds, and to describe everyday objects, and the feelings they evoke. This simple activity was effective in helping to bring the ordinary to life, and was a great way to introduce us to poetry.
We then took a tour of the ship itself; everyone was captivated and amused by the noises, scenes and scents which told the ship's story. There was a busy kitchen full of dishes, bubbling pots, food remnants and rats. Undersized bunkbeds, smelly toilets and a single bath for 800 passengers. Diary extracts, and letters, and luggage.  We jotted down the things we noticed, along with our thoughts and feelings as we travelled around the ship.
At the end of the session, Saili spent a speedy five minutes doing his magic; drawing together our scrawled notes and themes from our conversations to create a short poem. Here's what he shared:
We visited the ship today
With the tiny beds, and the angry men behind closed doors
Too many beds, not enough rooms
Everything is close
All you could hear was the water outside
The coughing
The music
The rats
The man snoring in the bunk above
I don't know where they came from
Where they are going
And where they are going, with these
Bed legs for bannisters and something to remind us
Of the Masjid
I wonder if the man, woman, boy or girl who played that piano
Can play it well
Maybe this difficult journey with the brave people
Is going somewhere nice, where everybody gets cake
And everybody tired can sleep in even after
The alarm starts beeping
Many thanks to the SS Great Britain, Afrika Eye Festival, and Saili for an amazing afternoon and the opportunity to learn something new whilst connecting with our creative side. We'll be back soon!