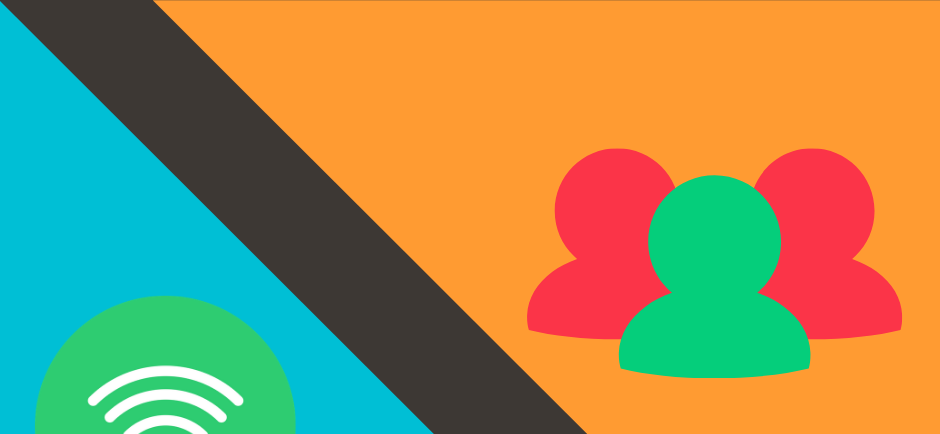 The Digital Divide: How can we bridge the gap?
We have been looking at the digital divide within the UK, its affects and how we can bridge the gap...
The COVID-19 pandemic has highlighted the digital divide in the UK, with lockdowns meaning many have had no or very little access to online services, classes, and culture. The digital divide is the gap between those with technology and Wi-Fi, and those without; factors include age, socioeconomic status, and disability. As the pandemic saw services switch to online, many resorted to using small phone screens and expensive data to access. There is a huge gap between those who have fast Wi-Fi and many devices, to those using phones in shared houses. This group is left behind in the digital age, increasing isolation and reducing access to key information.
The internet is now used in almost every area of life. Internet banking saves up to 30 minutes per transaction, compared to visiting a bank. Many GP surgeries require countless phone calls to access, but patients can now request appointments and fit notes on online forms. Education went online throughout the pandemic, which reduced the spread of COVID-19. These changes in services are saving time and more accessible for those who have devices; however, in March 2020, it was estimated that 1.8 million children did not have sufficient access to a laptop, computer or tablet.
The UK government provided laptops and dongles to disadvantaged children in summer 2020. However, they are not the only group affected by lack of technology. Many asylum seekers and refugees, who already face accessibility barriers, are becoming further marginalised by the digital divide. Asylum seekers are on limited funds, due to not being able to work, and many refugees are on Universal Credit or working low wage jobs as they learn English and settle in UK life. This means they cannot easily afford Wi-Fi or may not be in stable enough accommodation for it to be set up, and buying technology is out of reach for many.
ESOL classes moved to online platforms and although people can access these from their phone, it is difficult to look at writing tasks, or complete homework without access to a printer or writing software. It is particularly hard to join online lessons when English is not your first language, as learners cannot read cues and body language from others so easily through a screen. This has meant many have dropped out of courses due to frustration and not having the necessary technology. Many refugees are keen to start training and employment to integrate into UK life, but it is difficult to complete application forms and CVs on small screens.
These restrictions have had a huge impact on the mental health of those without technology and Wi-Fi. It has increased isolation, especially when restrictions were strictest, as people could not even speak online with family and friends, nor could they watch entertainment and culture, which also improve English skills and integration. People who are new to the UK may be alone here, and have missed opportunities to create social groups, practise English, and integrate, reducing the negative effects of social isolation and culture shock.
Refugee Support and Integration Officers at ACH have been supporting our tenants by bridging the gap for those without access. We provide health advocacy through booking appointments and empowering those with the skills to do this themselves. 200 tablets were distributed to those in the community as part of a digital skills course (SCORE). Meaning that many could rejoin online classes and learn key digital skills, building their digital resilience and independence. It also meant many could fill their time in lockdown, speaking with friends and family; an essential for many peoples wellbeing and mental health. ACH also works closely with the National Careers Service, who signpost our tenants to further digital skills training, and also advocate with support with CVs and applications.
Bristol City Council is using £250,000 of COVID-19 funding to refurbish laptops and provide digital skills courses, as well as training Digital Champions in the community. This is a much-needed intervention to bridge the gap. Despite the relaxing of COVID-19 rules, the digital divide is continuing to grow.
ACH is excited to continue supporting our tenants navigate the digital world and upskill themselves post pandemic. In the aim to continue building digital independence we are a partner of the IEEDO project - Increasing and Enhancing Effective Digital Opportunities. A project that aims to equip refugees and migrants with the skills and knowledge for digital self-learning. IEEDO also focusses on a coaching curriculum programme, to support tutors delivering training to refugee and migrant communities, many who are earlier generation refugees themselves. ACH is committed to ensuring everyone is given the chance to reach their ambitions and live an independent life in the UK.
For more information on any of our projects please contact Tom Dixon, Research and Project Lead - tom.dixon@ach.org.uk